Members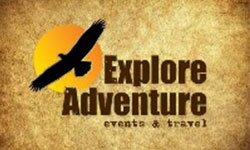 Opis: Explore Adventure specialises in organising training, conferences, awaydays and incentives for companies which care for integration of their employees or joint, non-standard relaxation with their key accounts. 
Our philosophy is active resting connected with widely comprehended water, mountain, land or even air activity.
Our offer includes i.a.:
incentives,
trainings,
adventure escapades,
outdoor and indoor awaydays,
organising conferences,
thematic excursions,
corporate picnics.
individual attitude towards each client
free adjustment of the offer to Client's requirements
price flexibility
experience and knowledge of event venues
Each event is treated originally and we diligently adjust the programme to the needs and possibilities of our client. We hear, consult and perform this what we are expected. We are still developing, seeking new directions and unconventional solutions.
We prepare tailored events, adjusted to the client, circumstances and location.
Many of our clients, cooperate with us on everyday basis.
We are called Professional Adventure Hunters.
Adres: Al. Rejtana 27e, 35-310 Rzeszów
Telefon kontaktowy: + 48 609570954
Strona www: www.exploreadventure.pl
E-mail: This email address is being protected from spambots. You need JavaScript enabled to view it.
Osoba do kontaktu: Witold Muszyński - Owner